We are retiring our Handsome king 
EDWARD
(Cats Ben Edward Of Landofbengals/ID)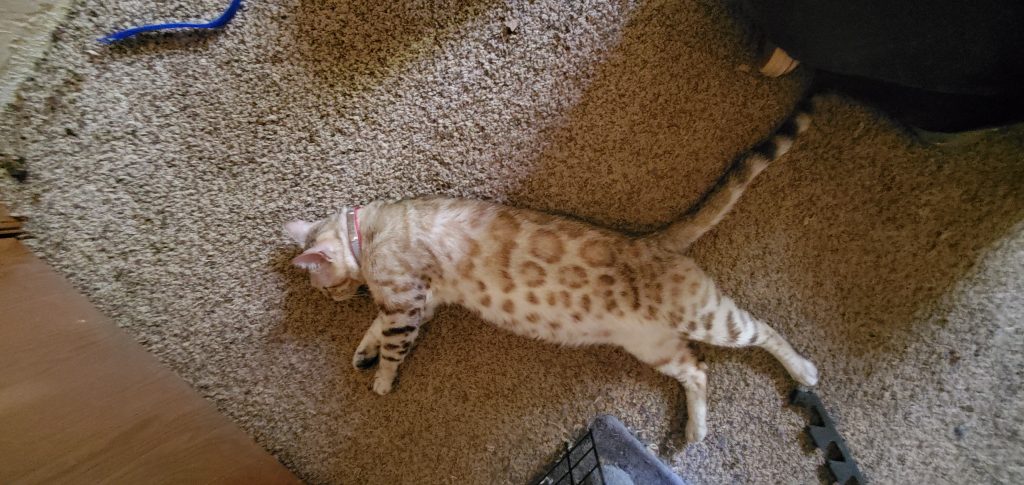 Edward is an absolute sweet boy but clearly the alpha male here. Edward comes to us all the way from the Ukraine (Europe). He is incredibly shy around humans, but after he feels at home he opens up and shows how sweet he is.
He has great spots and head and type!
TICA Registered. Born 03/16/18.
Color tested: Seal Mink Spotted Tabby cb/cs.
Genetics: He carries Cb and Cs.
Tested:   PRA & PK Def: N/N.    FIV: Negative     HCM: Normal (04/2022).
---