THESE ARE OUR HANDSOME SIRES
EDWARD
(Cats Ben Edward Of Landofbengals/ID)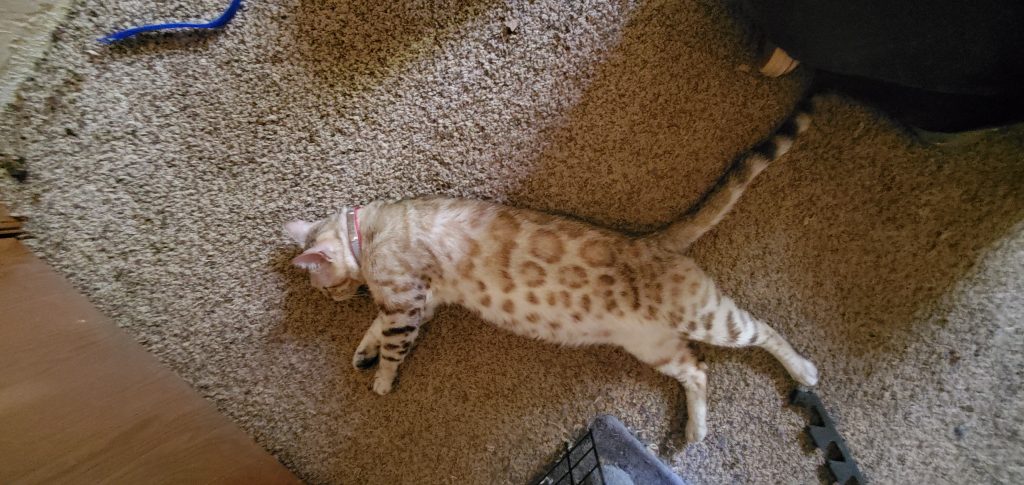 Edward is an absolute sweet boy but clearly the alpha male here. Edward comes to us all the way from the Ukraine (Europe). He is incredibly shy around humans, but has no problem showing off for the ladies. His kittens from Tuesday and Thursday are beautiful. They inherit their soft coat from him. He is a prized asset here at Land of Bengals.
He has great spots and head and type!
TICA Registered. Born 03/16/18.
Color tested: Seal Mink Spotted Tabby cb/cs.
Genetics: He carries Cb and Cs.
Tested:   PRA & PK Def: N/N.    FIV: Negative     HCM: Normal (04/2022).
---
OLLIVER.
(Bengaluxe Olliver of LandOfBengals)
Little Ollie comes to us from Canada. He is a cuddling lover boy. We have high expectation for him as breeders and we look forward to many beautiful litters from him.
TICA Registered. Born 04/25/21.
Color: Black Silver Spotted Tabby.
Genetics: He carries Cs and apb.
Tested:   PRA & PK Def: N/N.    FIV: Negative     HCM: Normal (04/2022)